Just a short drive from the famed medieval city of Orvieto, deep within the lush Umbrian countryside, bordered by Lazio and Tuscany, lays an ancient farming settlement. Here, nestled in the plains is a scattering of stone farmhouses, all beautifully restored and decorated by the current owners, where you can rest, recover and then with renewed energy, set about exploring this wonderful land and the many activities on offer.
This stunning agriturismo offers a homely and warm welcome as part of a modern working farm, maintaining the values and traditions the "old farming" philosophies. Guests may choose from comfortable, independent apartments, private suites and individual rooms in the villa. There are several accommodation options, whether it for just an overnight stay or a longer relaxing week or more, ranging from B&B, to half board and full board or completely independent living, with a wood oven and barbecue area for guest use. It is ideal for those private, true getaway times we all need as well as being one of the best options for a larger group or family holiday. You can set the itinerary and activities you want and then let it all happen for you.
The onsite restaurant offers both traditional and more modern cuisine choices. Traditional cooking brings out the best tastes of the delicious, fresh and natural produce of the farm that is typical of the local area. The wonderful tastes are reminiscent of la nonna's recipes and with an added touch of fantasy ensure many great eating experiences. There are 2 spacious dining rooms, with balconies for alfresco dining in spring and summer, all surrounded by a large well-maintained park. This is a private restaurant, open only for guests or by appointment. It is also possible to organise private banquets and parties for special occasions in the restaurant and by the pool.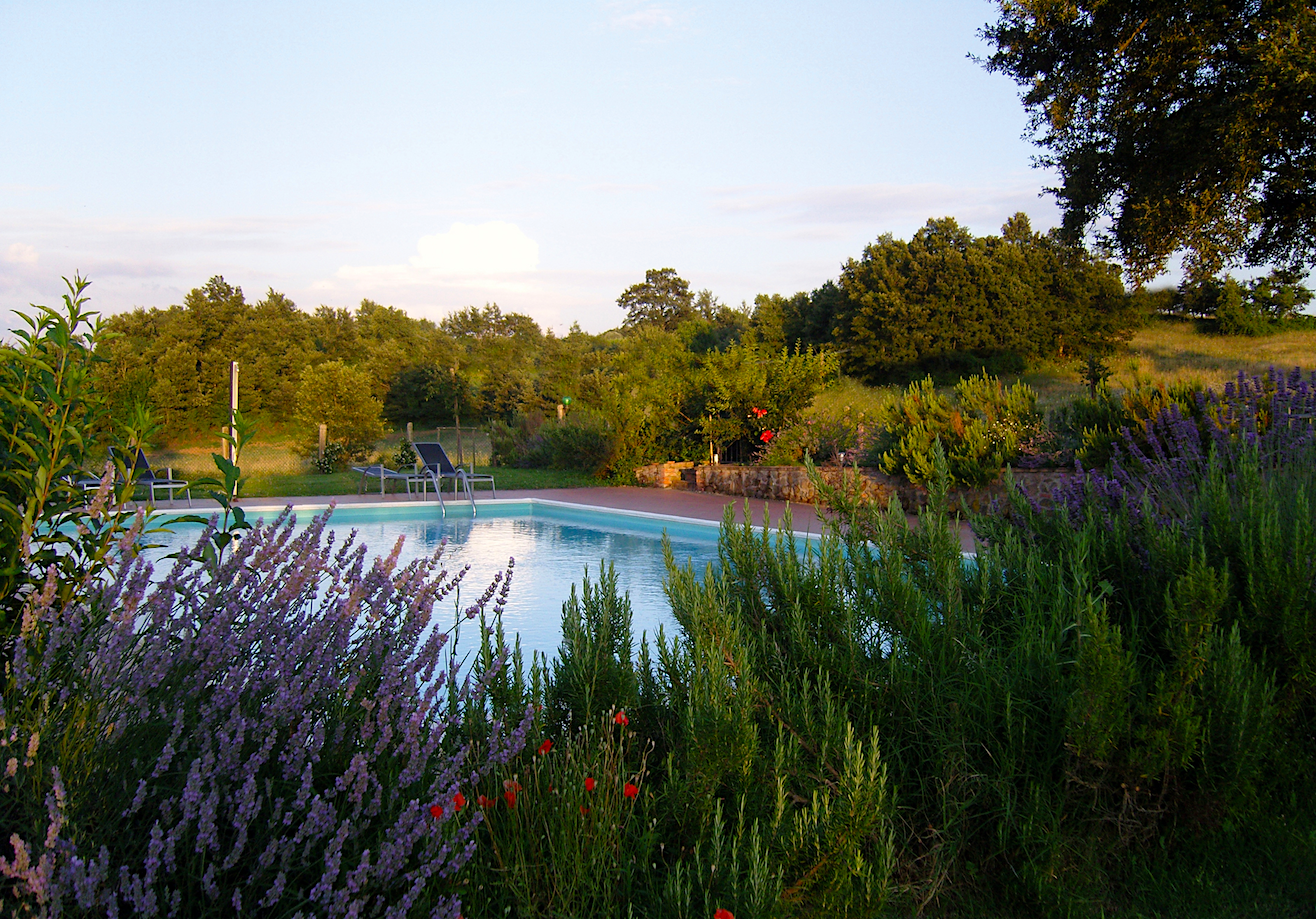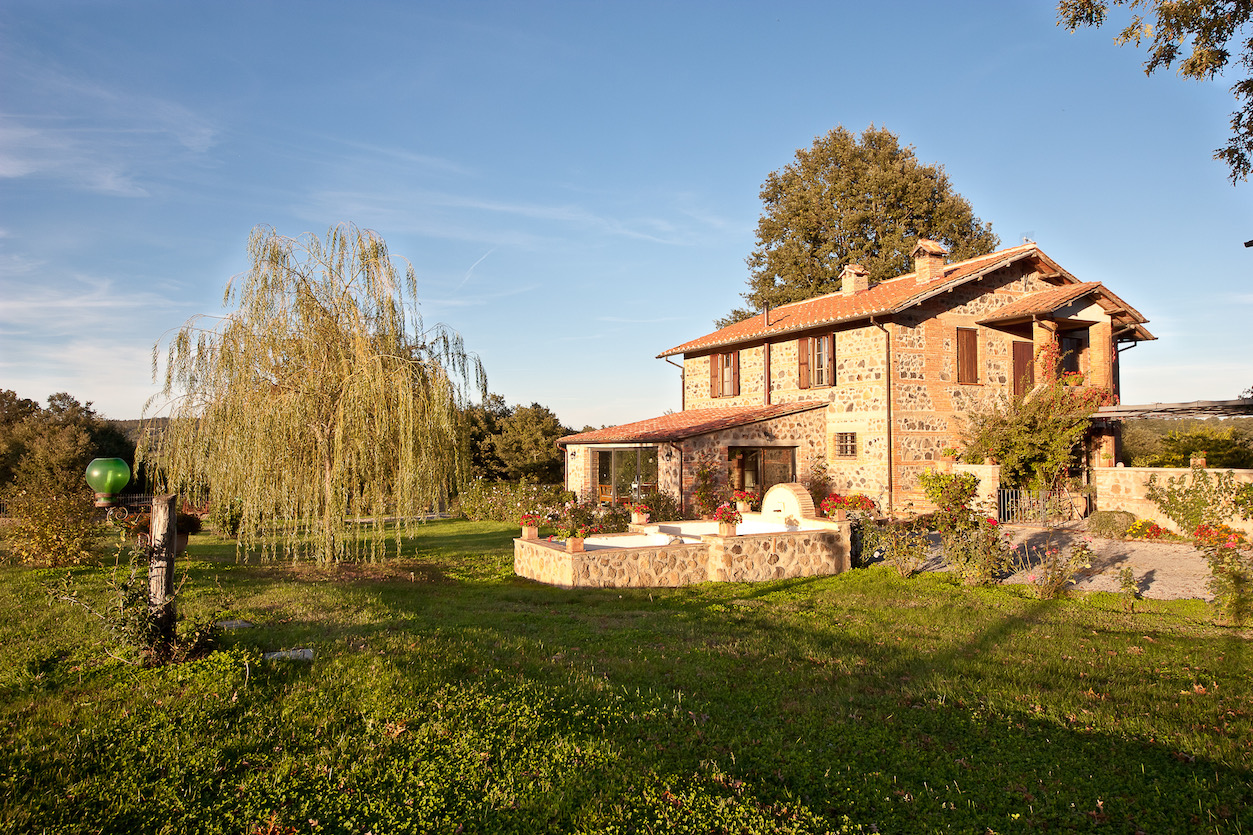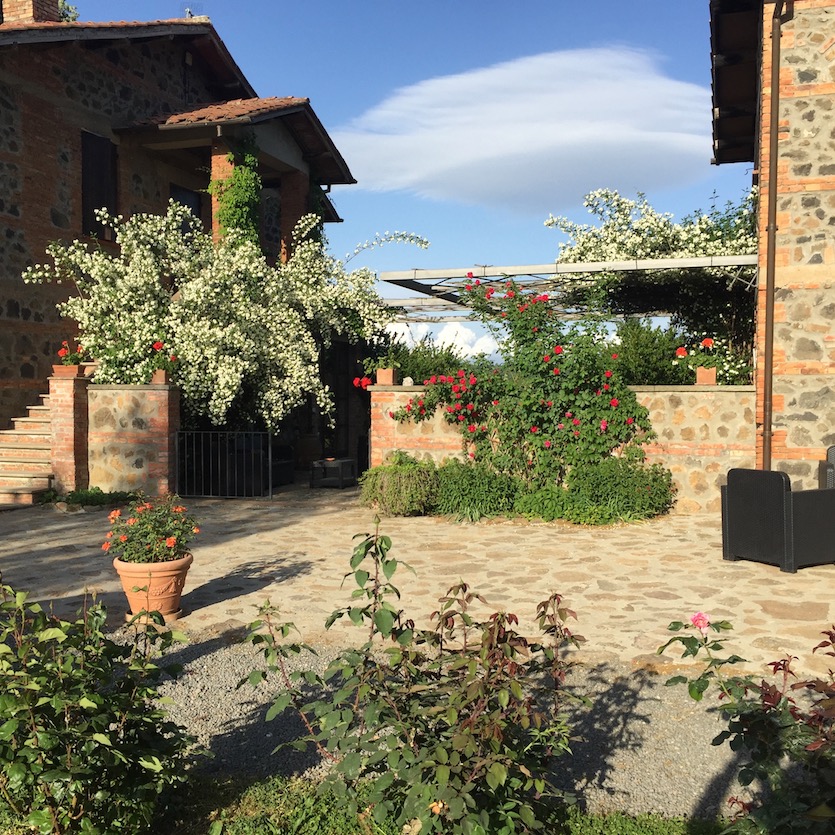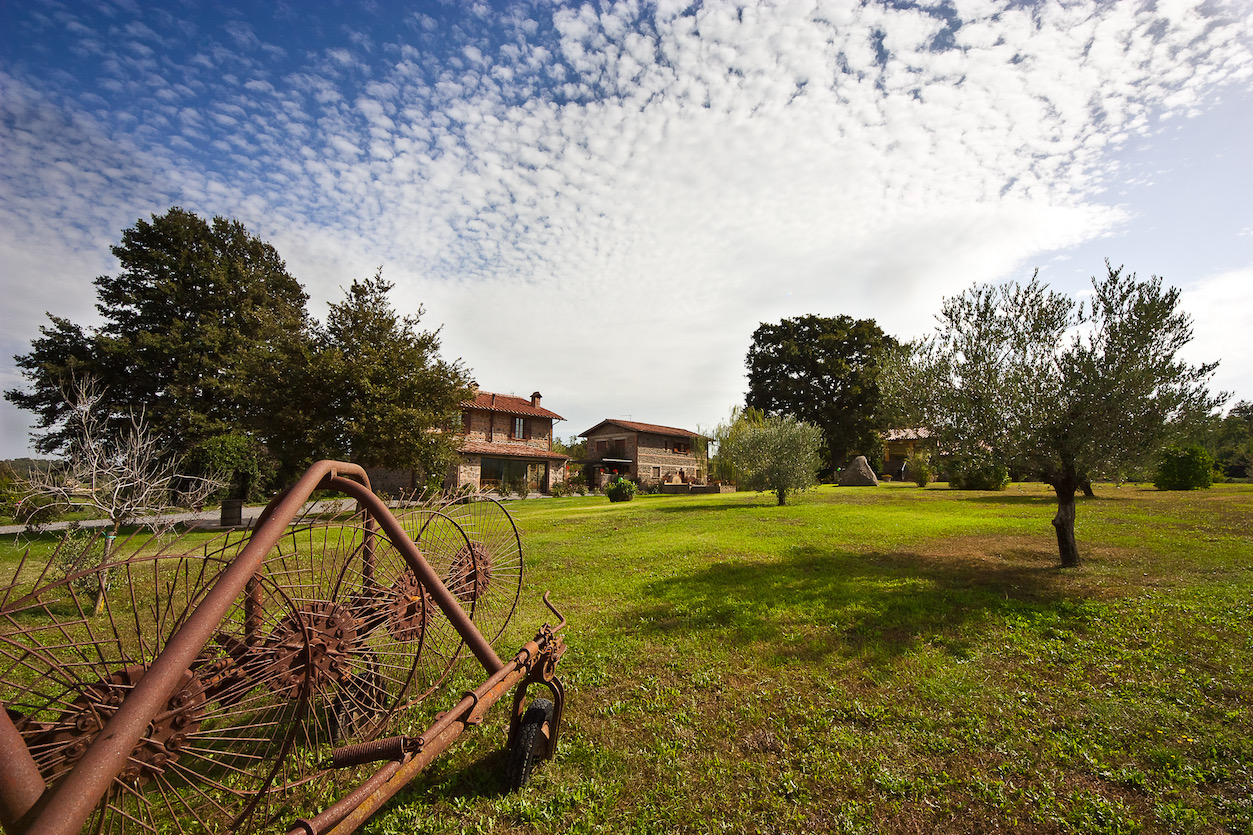 And if you don't fancy the hassle of having a car and driving yourself, a car (or transit van) and driver can be organised for you to make sure you get the most out of your stay. 
Along with a huge range of activities you can pick and choose from, the farmhouse, pool, spa, countryside quiet, friendly and helpful owners and staff are ready to help you create a memorable holiday.
Entertainment for all Tastes and Ages - Optional Activities and Classes
PRODUCE VISITS & TASTINGS  - WINE TASTING - OLIVE OIL TASTING - CHEESE TASTING - ICE CREAM TASTING - 
FOOD CLASSES  - ICE CREAM MAKING WORKSHOP - COOKING CLASS(es) - PIZZA WORKSHOP FOR CHILDREN -  

FARM ACTIVITIES  - Olive Oil Week (November only) - 
ACTIVITY CLASSES  - YOGA - ITALIAN LANGUAGE COURSES - 
TRUFFLE HUNTING - BIKING (road, mountain, city) - QUAD BIKE - HIKING (guided or independent) - HORSE RIDING - HUNTING - AQUATREK & TUBING - GUIDED TOURS (surrounded area and cities) - GOLF - SPORT FISHING - 
OTHER ACTIVITIES & SERVICES  - MASSAGES - THERMAL/SPA TREATMENTS - BATHING AT LAKE BOLSENA - 

TRANSFER SERVICES  - AIRPORTS (including Rome) - RAILWAY (Orvieto, Chiusi-Chianciano Terme or other on request) - 
If you would like more information on any aspect of this kind of holiday stay, please send an email to: 

This email address is being protected from spambots. You need JavaScript enabled to view it.