| | |
| --- | --- |
| | If you once had a dream of traipsing idly through the streets of Rome in a horse-drawn carriage (called botticelle in Italian) you may have to think again. For years animal rights activists have called for a complete ban on the practice. The current mayor, Virginia Raggi who made it an election promise 3 years ago, announced the news in July this year saying, "No more exhausted horses on the streets! Rome is the leader in safeguarding and protecting animals."  |

The recent ruling, however, is a compromise as, while the tourist activity has been banned entirely from the overcrowded, hot, dangerous, uncomfortable cobble-stoned streets of central Rome, the horses and carriages and the men who drive them (called vetturini) may still operate in the parks and gardens of historic villas within the city, albeit under greater restrictions. Rides will be limited to 45 minutes each and the working day to 6 hours only, being closed down completely when temperatures reach above 300C (as they so often do in summer). Also, from June 1st – September 30th rides may not be conducted between the hours of 11AM and 6PM, the hottest part of the day.
The city government has already ruled that no new licences for botticelle will be granted and any of the 32 current drivers who do still hold a licence them will be given the opportunity to switch to a taxi licence. It may also eventuate that electric carriages fill the void in offering a casual ride through the streets.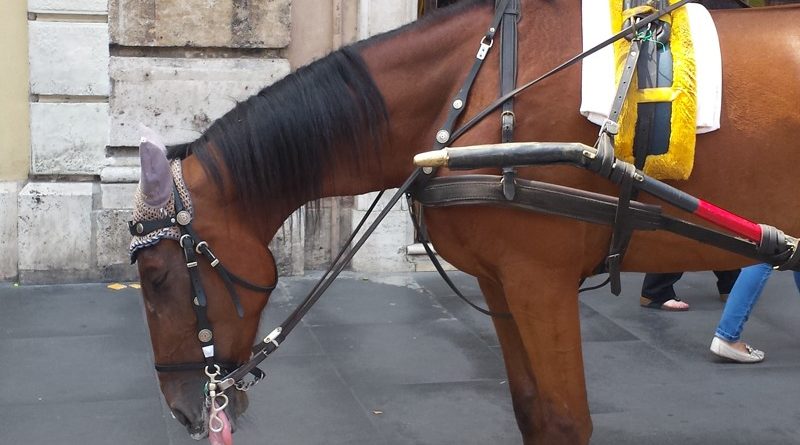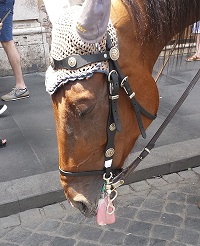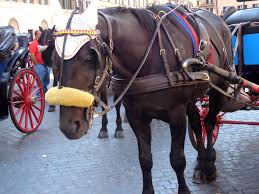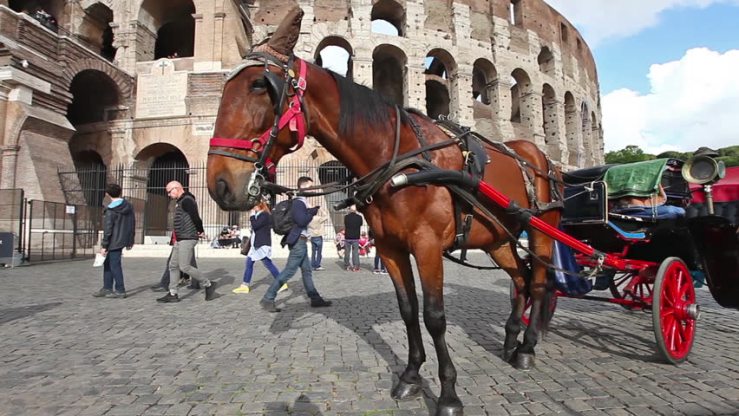 For DI, (as you may not be surprised to learn), we are delighted at the news. While they have always been a great tourist attraction and photographic opportunity, there is no doubt that the horses suffer from the noise, pollution and chronic chaos on the city's crowded streets, with many horrible accidents over the years. For DI too, it has always seemed a rather ignominious change from their original function in delivering heavy loads around the city, with the horses trotting quietly along isolated and tranquil streets, a far cry from the current day attraction.
In any case, Rome is such a beautifully walkable city. With careful planning and a sense of adventure you will discover so much more by treading those tranquil backstreets yourself and, we promise, you will find so much more to delight in and feel a far greater sense of achievement at the end of each day.