TORTA al LIMONE - LEMON BREAKFAST CAKE 
There are always particular flavours that send you back to a special moment or location, and this is one of those for me. It is such a typical flavour that many Italian guest houses offer it as a "breakfast cake" but is equally fabulous with a cup of tea. As it cooks the wonderful aroma of lemony fragrance fills the kitchen. I love it and am sure you will too.  
Ingredients are for a 22-24 cm cake tin. I like to use a ciambella which is a doughnut-shaped cake mould as I like the smaller slices it allows, but a normal cake mould/tin is fine.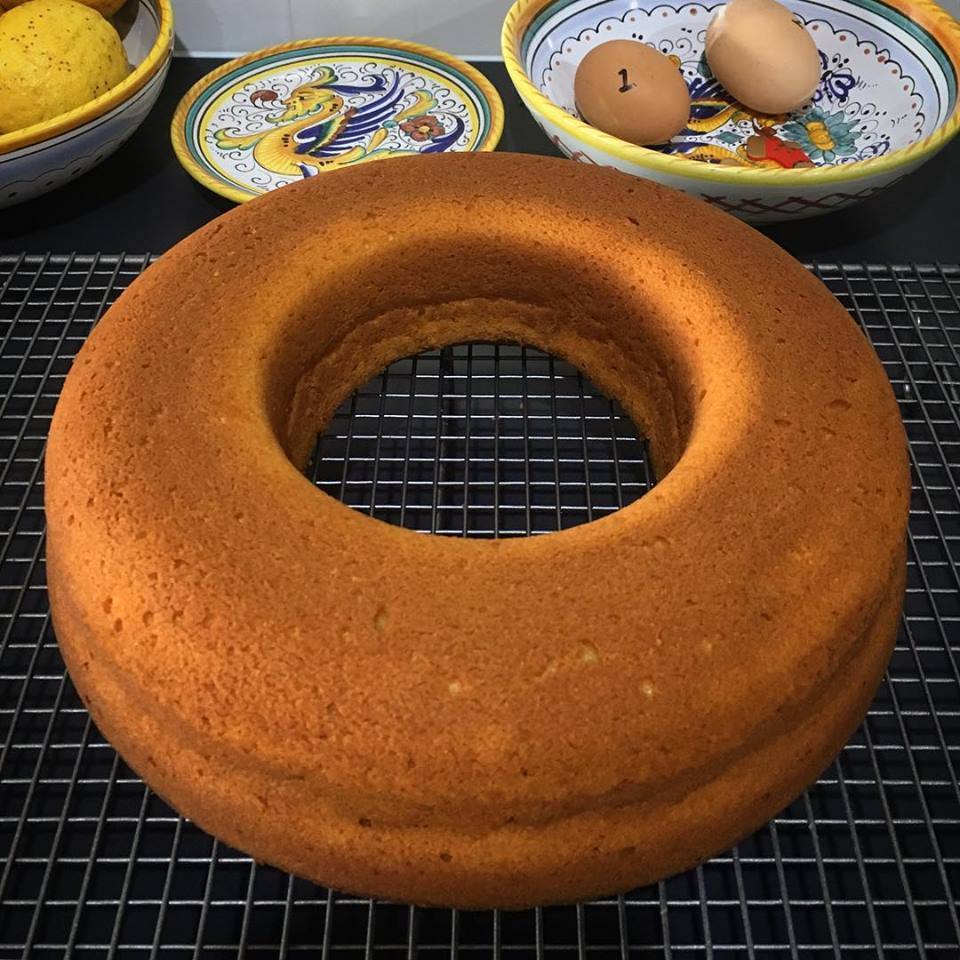 INGREDIENTS
120 g Cornflour / maize flour (I buy an organic maizena at the health food store. It has a little more body than the supermarket variety of cornstarch - and great colour)
120 g Plain Flour (I use an Italian 00 - it is a finer sieve)
250 g Butter (at room temperature)
250 g Granulated sugar (I nearly always substitute raw sugar but it is a matter of taste)
4 Medium eggs
16 g Baking powder
75 g Lemon juice
Lemon rind from 2 lemons
Icing sugar to dust when cooled
NOTE: Italian recipes nearly always provide a volume measurement in gram weight. It is a much more precise measurement and I find now that I much prefer it
METHOD 
Cut the softened butter into cubes and add to the electric mixer bowl with half of the sugar. Beat until smooth and sparkly. 
Separate the egg yolks and egg whites.
While the mixer is still going, add a yolk at a time to the butter/sugar mixture. Wait for each to be incorporated before adding the next.
Once the yolks are well blended, add the zest of 2 lemons and mix again to incorporate.
In a separate bowl, sift together the flours and baking powder, then add them to the mixture, 1 spoon at a time while the mixer is still turning, and blend until well mixed BUT, don't over mix. Stop the mixer and transfer all to a new bowl (or keep aside if you have 2 bowls for your electric mixer).
In a perfectly clean and dry bowl (and clean blade for the mixer), add the egg whites and begin to whip. Add the remaining sugar and the lemon juice and whip until a thick consistency is reached.
Add a small amount of the beaten egg whites to the bowl containing the first mix and fold in until well blended, then add the rest and continue to fold together (using a bottom to top folding action) until fully incorporated. Again, don't overwork the mixture at this point as you want to maintain as much air within the mixture as possible.
When well mixed, pour all into your prepared cake tin (I always butter and flour a cake tin and never have a problem turning it out. The light dusting of flour prevents the butter on the sides from being pulled into the cake as it cooks).
Level the surface with a flat spatula and cook in a preheated oven at 180oC for 1 hour. But do check it after 40 minutes and cover with aluminium foil if it is getting too dark. When done, check with a skewer, remove from the oven and let cool for 10 minutes before turning out onto a wire rack to cool completely.
Once cool, transfer it to a serving dish and sprinkle all over with icing sugar - I keep a small sieve just for this purpose.
CONSERVATION
This lemon cake may be stored under a glass bell for up to 5 days - though it never lasts that long in our house! You can also freeze the cake either whole or in slices and keep up to 3 months, allowing it to thaw at room temperature when needed.
OPTION
One deliciously wicked option to accentuate the flavour is to replace the lemon juice with limoncello - and we recommend the product from our sister-company: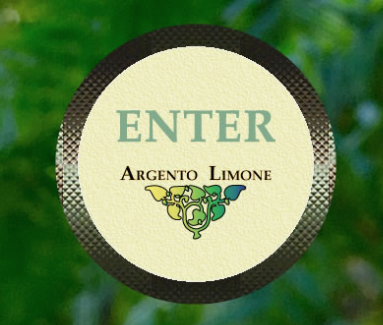 Argento Limone.
ACKNOWLEDGEMENT
Thanks to Giallo Zafferano for the basis of this recipe.